Meet the Team
CSPS Project Leadership
EXECUTIVE SPONSORS
---
Betty T. Yee, California State Controller
State Controller Betty T. Yee was elected in November 2014, following two terms of service on the California Board of Equalization. As Controller, she continues to serve the Board as its fifth voting member. Reelected for a second term as Controller in 2018, Ms. Yee is only the tenth woman in California history to be elected to statewide office.
Russell Fong, SCO Chief Administrative Officer
My career started 33 years ago working in the financial industry. My state career started in 2000 and I have worked for the Department of Technology Services, CalPERS, CA High-Speed Rail Authority, Department of Housing and Community Development, and the State Controller's Office. I have served as a Chief Financial Officer, Deputy Director, Deputy Executive Officer, Assistant Executive Officer, Risk Officer, and now as your Chief Administrative Officer. Being a part of State Controller Betty T. Yee's team is an honor. Creating an environment in which you can be successful best describes my leadership style. Value preservation and value creation are goals that drive me daily. I have lived my entire life in California and attended C.K. McClatchy High School and UCLA, Go Bruins! I enjoy volunteering for various youth sports programs and have coached high school, club, and AAU basketball over the past 28 years.
PROJECT MANAGEMENT
---
Chris Maio, Project Director

Born into state service, I followed in my father's footsteps and have worked my entire 30-year career for the state. I got my start as a student assistant in the mailroom at the California Housing Finance Agency and I worked my way up through the generalist series and information systems classifications at Consumer Affairs and as CIO at the Secretary of State before joining the State Controller's Office in late 2015. I love providing great customer service and making work easier for people. My favorite career achievement was delivering the state's first online voter registration system. I spend my spare time outdoors, mowing my lawn and climbing the Sierra summits and going to 49er games with my dad. I pick a summit every year and climb it in the fall with my latest conquest being Pyramid Peak. Climbing mountains is just like work, requiring significant planning, equipment, stamina and the resolve to turn back when safety is at risk. Reaching the summit is always spectacular but the main goal is getting back to the trailhead safely.
Jennifer Burkett, Project Manager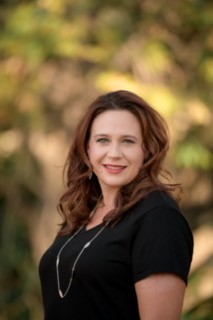 Jennifer Burkett is the Project Manager for the SCO California State Payroll System (CSPS) Project. Her management of the project began in January 2018 after having served as the Assistant Project Manager from September 2016 to December 2017. With 17 years of personnel and payroll experience in California State government, her range of expertise includes project management and human resource management. Previously, she served as the Project Manager of the Justice HR Project at the California Department of Justice from 2014 to 2016, Functional Manager for the MyCalPAYS Project with the SCO from 2011 to 2014 and as a MyCalPAYS functional team member from 2006 to 2011. Jennifer received her Bachelor of Arts degree from the California State University, Sacramento in Human Resources Management, and received her Project Management Certification in 2014.
Bernadine Schultz, Assistant Project Manager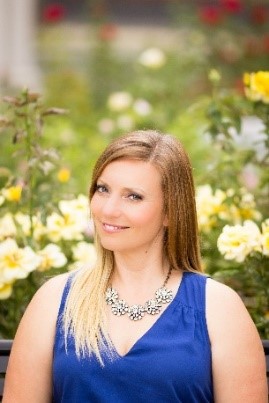 Bernie joined the California State Payroll System (CSPS) as the Assistant Project Manager in April 2018. Bernie has worked for the State of California as a programmer, application developer, database administrator and project manager for almost two decades. She has served a variety of Agencies within the State. Most notably she served as project manager for California Emergency Management on the WebEOC project and was subsequently nominated for a NACIO award. She has also served as project oversight for the Department of Justice. She has a Bachelor's degree in Liberal Studies as well as Scrum Master and Enterprise Architect certifications.
Bill Harrigan, OCM Manager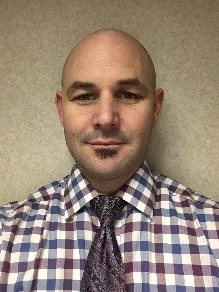 Bill Harrigan is the Organizational Change Manager (OCM) and is a certified Prosci change management practitioner, is certified to deliver Prosci change management courses to state employees, and has over 7 years of active OCM experience. He has worked for the State Controller's Office (SCO) for over 12 years and has experience working with Unclaimed Property, Disbursements, FI$Cal, and now PPSD, which has provided him with in an depth knowledge of the SCO business functions and the people that make the SCO a success. He has supported the successful implementation of a new system for Unclaimed Property and FI$Cal for SCO's audit and departmental functions.