Controller John Chiang's California Strong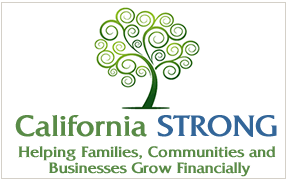 California Strong helps connect families, communities and businesses to free workshops, seminars and events that will help them grow financially. Sign up here to receive notifications about future events.
Your Finances, Your Future | State Finances 101
Information in Spanish/Información en español
Scam Stopper Seminars Offered In Partnership With the Contractors State License Board:
The Controller's Office is proud to be a partner in the following free Senior Scam Stopper Seminars. Subject-matter experts will provide information about insurance, unclaimed property, identity theft, how to avoid fraud-related to home repair and more.
Wednesday, December 11, 2013: Agoura Hills
Sen. Fran Pavley, Assemblymember Richard Bloom, the CSLB and the State Controller's Office are co-hosting this free event from 10:30 a.m.-12:30 p.m. at Agoura Hills Recreation Center, located at 30610 Thousand Oaks Blvd. For more information and to RSVP, please call (310) 450-0041.
Free Tax Return Assistance:
You may be eligible to receive free tax return assistance from a certified tax preparer through the Volunteer Income Tax Assistance (VITA) Program. The Controller will once again sponsor free VITA workshops in early 2014. Information will be posted on this page as soon as workshops are set up.
Watch Past Webinar Videos:
The California State Controller's Office, California Franchise Tax Board and California Employment Development Department teamed up for a webinar offering tax tips to the owners of small businesses on Jan. 10, 2013. Watch video of the webinar here, see a PDF of the presentation here, and read the transcript here.